Scholarships
UK
Trending
Global Wales Postgraduate Scholarship 2022-2023
The Global Wales Postgraduate Scholarship program offers scholarships worth up to £10,000 to study a full-time masters program in Wales. The scholarships are available to students from Vietnam, India, North America and countries of the European Union. This prestigious scheme is the first scholarship of its kind in Wales, and is funded by the Global Wales Program, a partnership between the Welsh Government, Universities Wales, The British Council and HEFCW.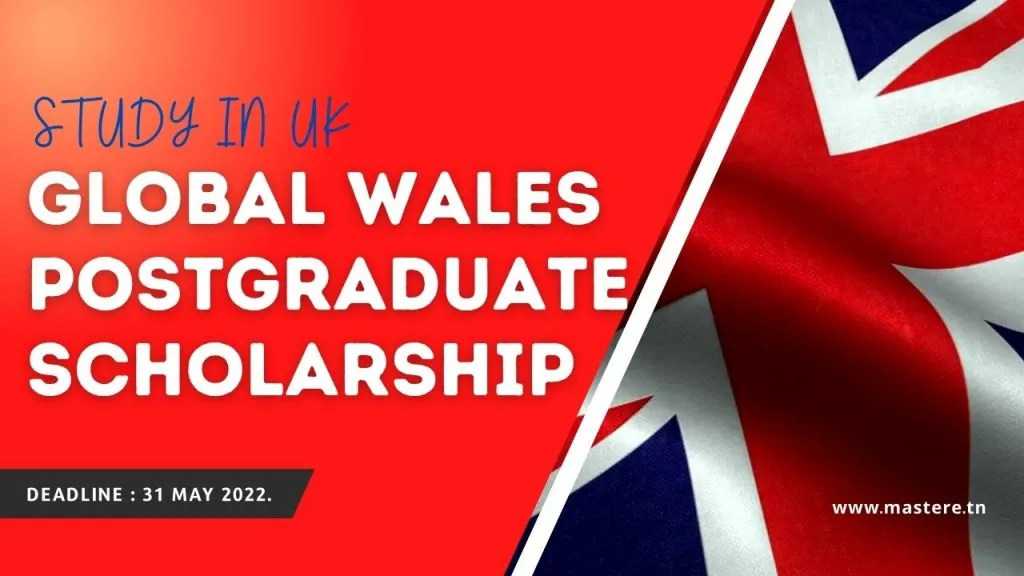 All universities in Wales offer scholarships under this scheme, and you need to have already applied for a place to study an eligible postgraduate program before you submit your scholarship application.
About the Global Wales Postgraduate Scholarship
LEVEL : Master.
DEADLINE : 31 May 2022.
OPEN TO : Vietnam, India, North America and countries of the European Union.
FINANCING : up to £10,000.
COUNTRY : United Kingdom.
Eligibility Criteria
To be eligible for this year's Global Wales Postgraduate scholarships, you must:
Have submitted an application to study an eligible postgraduate program at one of the following Welsh Universities:

Be due to start your postgraduate program in September 2022.

Be classed as an overseas student for fee paying purposes.
Be a citizen of one of the eligible countries (see next section).
Eligible countries
To be eligible, a candidate must be a citizen of one of the following countries:
Europe : Austria, Belgium, Bulgaria, Croatia, Cyprus, Czech Republic, Denmark, Estonia, Finland, France, Germany, Greece, Hungary, Ireland, Italy, Latvia, Lithuania, Luxembourg, Malta, Netherlands, Poland, Portugal, Romania, Slovakia, Slovenia, Sweden, Spain.
Rest of World : USA, Canada, India, Vietnam.
Global Wales Postgraduate Scholarship Amount
Scholarships will be given in the form of a tuition fee discount and are non-transferable. No cash alternative will be offered. If the amount of scholarship awarded is more than the cost of the tuition fees, the tuition fees will be covered in full and any remainder will not be issued.
Universities Wales reserves the right to update or amend scholarship awards without notice, based on the availability and quality of applications that are received.
How to apply
All sections of the online application form must be completed and submitted by the relevant deadline. Incomplete applications will not be accepted. You will need to include your University application number with your scholarship application. Applications submitted with invalid application numbers will not be considered.
Your chosen University may also have further requirements. You are encouraged to review your chosen University's scholarship webpages before submitting a Global Wales Postgraduate Scholarship application.
You must be able to show you have sufficient funds to cover the remainder of your tuition fees, as well as adequate living expenses. You will need to be able to demonstrate this to obtain a visa to enter the UK. You can find out more about the UK Visas and Immigration here.
See the Global Wales Postgraduate scholarships Frequently Asked Questions for more information and common questions about the scheme.
Follow us on Twitter and Instagram for more opportunities.
You might also like :
Top 10 Scholarships Currently Open for Applications
Top 10 Fully Funded Scholarships for International Students
Top 20 scholarships for international students
Top 50 Scholarships in Europe for international students