Scholarships
Irish Government Master's and Doctoral Scholarships 2024-2025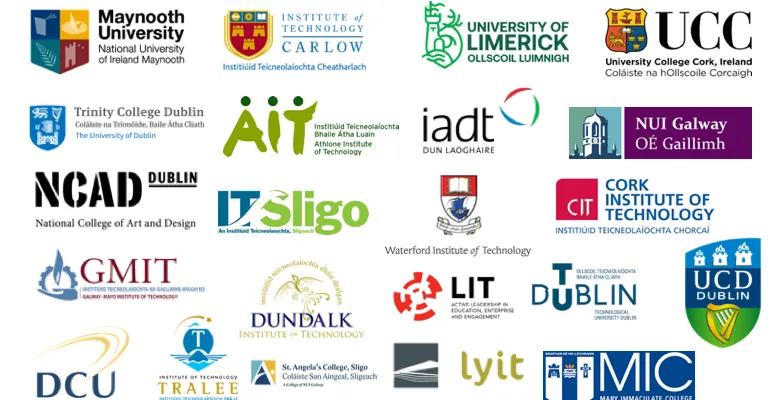 This post is also available in:

Français
Applications for Irish government Master's and Doctoral scholarships are now open to international students. The scholarship can be worth up to €28,000 per year for one to four years, depending on the type of degree pursued. The application deadline is October 12, 2023.
This scholarship program is a national initiative established and funded by the Ministry of Higher Education, Research, Innovation, and Science, and it is administered by the Irish Research Council. It aims to support qualified applicants who wish to pursue full-time Master's and Doctoral studies in any discipline in Ireland.
In light of its competitive nature, the Irish scholarship program boasts an average acceptance rate of 18% over the past five years. Particularly noteworthy is the acceptance rate for applicants from outside the European Economic Area, standing at 3.75%. Consequently, candidates selected under this prestigious program are recognized for their exceptional potential and are poised to become renowned leaders in the field of research.
| Field of study | Acceptance rate | Acceptance rate of candidates from outside Europe |
| --- | --- | --- |
| Science, Technology, Engineering, and Mathematics (STEM) | 17% | 3% |
| Arts, Humanities, and Social Sciences (AHSS) | 19% | 4.5% |
Summary of the opportunity
DEADLINE : October 12, 2023.
LEVEL : Master and PhD.
FINANCING: Up to €28,000 per year, with a variable duration of one to four years.
Benefits and duration of the scholarship
The maximum value of the Irish scholarship is €28,000 per year. It includes the following components:
A fixed allowance of €19,000.
A contribution to tuition fees of up to €5,750.
Research allowance of €3,250.
The funding duration varies from one to four years, depending on the type of degree being pursued and the initial enrollment date.
Eligibility requirement for the Irish scholarship
To be eligible for the Irish scholarship program, you must have an undergraduate degree (bachelor's or equivalent) with a distinction or a high grade. But, if you do not have these grades or their equivalent, you must hold a master's degree. Regarding age, there is no age limit for the scholarship.
To apply for Irish scholarships, it is not necessary to be enrolled in an eligible higher education institution at the time of your application. However, your final acceptance for the scholarship will depend on your admission to an eligible university program.
List of eligible universities
Below is a list of eligible universities for the Irish scholarship along with their web addresses:
Application procedure
To apply for the Irish scholarship, please follow these steps:
First, visit the online application system website.
Click on "Register here."
Then, fill out the registration form, providing the required information.
Check your email for a confirmation email containing your username and password.
Log in to the online application system using your credentials.
Finally, follow the instructions to create your application.
Don't forget to also apply to a Master's or Doctoral program of your choice at an eligible Irish university.
During your application and when asked for a supervisor, you should not add an academic supervisor or mentor to your application without their prior approval. Before creating an application, you should contact and discuss your research project with the proposed academic supervisor or mentor, if applicable.
Before accessing the application form, you must pass an online eligibility questionnaire.
For any questions, please contact the research department of the institution to which you plan to apply. They will provide you with information and clarifications regarding the call. Research departments can forward any questions they cannot clarify to the email address [email protected].
Apply Call for applications (PDF)Application guide (PDF) Source