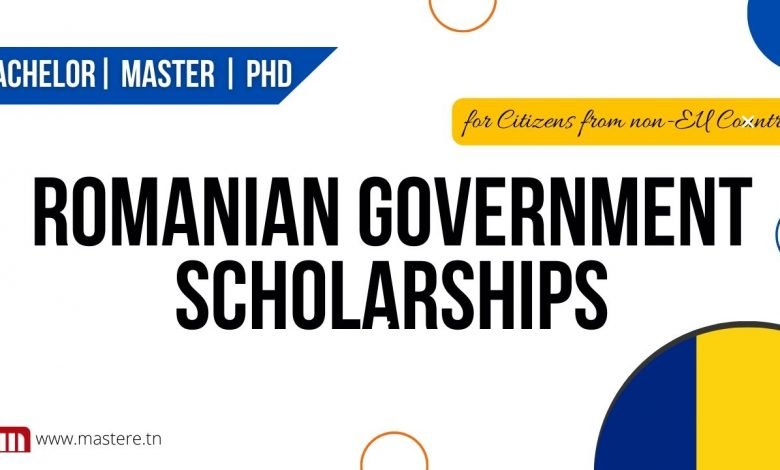 This post is also available in:

Français
Each year, the Romanian government, through the Ministry of Foreign Affairs (MFA), offers a number of scholarships to citizens of non-EU countries.  The Romanian government scholarships are offered for a Bachelor's degree, a Master's degree or a Doctorate. Applicants can select the program of study they are interested in from all fields, except medicine, dentistry, and pharmacy.
Scholarships are awarded through an evaluation of applications by the Ministry of Foreign Affairs and the Ministry of Education and Research (MER). Only applicants with an equivalent Romanian score of "7" and above are eligible (see explanation below).
Only programs in Romanian are available for Bachelor's and Master's degrees. Candidates who do not speak Romanian are given a preparatory year to study the language before beginning university studies. At the doctoral level, candidates may choose an English or a foreign language program determined by the doctoral school.
Opportunity overview
DEADLINE: March 1, 2023.
LEVEL: Bachelor, Master, PhD.
FUNDING: Fully funded.
HOST COUNTRY: Romania.
ELIGIBLE COUNTRIES: Foreign citizens from all non-EU countries.
Scholarship Advantages
The following advantages are available to Romanian government scholarship holders. These benefits are available throughout the course of the studies:
Exemption from paying registration fees or any other fees that may apply.
Tuition for the Romanian preparatory year.
Exemption from paying the visa fee.
Monthly allowance. Students enrolled in the language preparatory year are eligible for it too.
Accommodation in student's dormitory.
Medical assistance.
Local, land, naval, and subway public transportation, as well as national automobile, rail, and naval transportation, are all available.
Who is eligible to apply?
Foreign citizens from all non-EU countries are eligible for the Romanian government scholarship, with the following exceptions:
Citizens of Romanian origin.
Refugees in Romania.
Stateless individuals whose stay on the territory of Romania is officially recognized according to the law.
Members of the diplomatic, consular, administrative and technical corps accredited in Romania.
Members of the staff of international organizations based in Romania.
Is my GPA or score enough for the Romanian Scholarships?
To be honest, it really depends on your country, but here is a general formula that you can use :
| | | |
| --- | --- | --- |
| Romanian Scale | Description | Equivalent GPA (may slightly differ between countries) |
| 9 – 10 | "Excelent" (Excellent) | 4.0 |
| 7 – 8.99 | "Bun" (Good) | 3.0 |
| 5 – 6.99 | "Suficient" (Sufficient) | 2.0 |
| Anything below 5 | — | — |
Any scale above 5 is considered a "pass". Anything below that scale is considered a "fail". So, if you look at the equivalent GPA, you can see that if your GPA is 3.0 or above, you are eligible to apply.
What level of study is covered by the scholarship?
The scholarship candidate may select one of three study cycles at authorized Romanian higher education institutions:
Bachelor's degree: aimed at high school graduates, the entire curriculum lasts 3 to 6 years, depending on the specialty pursued.
Master : meant for undergraduates and last one, 1.5, or two years.
PhD: for students having a master's degree and last 3 to 5 years, depending on the faculty profile.
List of Romanian universities
This official link will take you to a list of higher education institutes in Romania where you may further your research. : https://studyinromania.gov.ro/universities
How can I apply for the Romanian Government Scholarship?
Candidates interested in the Romanian Government Scholarship must apply ONLY through the platform https://studyinromania.gov.ro. It is offered in two languages: English and French.
ATTENTION: Unlike in previous years, applications submitted directly by candidates to the registration offices of the Ministry of Foreign Affairs or the Ministry of Education or to the e-mail addresses of the MFA employees/departments at the MFA headquarters, or to the Romanian diplomatic missions or to foreign diplomatic missions, will not be considered.
Required documents
The papers needed to complete the application are listed below. Those that are not in English, French, Spanish, or Romanian must have a translation in one of the aforementioned languages:
Copies of degrees earned. If you are currently completing a program of study and do not yet have a degree, upload a certificate proving that you are in the final year of study instead of a degree.
Copies of transcripts of completed studies.
Copy of birth certificate (or equivalent document).
Copy of the first three pages of your passport or residence permit. If you do not have a passport, you can use a valid national identity document at this stage.
Curriculum Vitae in English or French.
In the case of applicants who have not reached the age of 18, notarized declaration of parental consent.
For the doctoral cycle only: a letter of intent containing a list of scientific works, specialized publications, a detailed description of the proposed research project, as well as the agreement of a tutor, who must be a member of the chosen association.
The application deadline for the Romanian government scholarship is March 1ᵉʳ, 2023. The results of the selection process will be announced via email on July 15, 2023, to all applicants who applied for a scholarship. Classes begin on December 15, 2022.
READ ALSO :
Don't Miss these Scholarships in Canada for 2023
500 Masters and PhD Fully Funded Scholarships in China
Government of Ireland International Education Scholarships
Apply Official website Follow us on Facebook