This post is also available in:

Français
Applications for the Gates Cambridge Scholarship Program are now open for the academic year 2022-2023.
The Gates Cambridge mission is to build a global network of future leaders committed to improving the lives of others. It aims to achieve this mission by selecting outstanding scholars, providing them with financial and non-financial support at one of the world's leading universities and facilitating community building at and beyond Cambridge.
Each year, Gates Cambridge offers 80 fully funded scholarships to pursue a full-time postgraduate degree (Master or PhD) in any subject available at the University of Cambridge. Approximately two-thirds of these awards will be offered to PhD students, with approximately 25 awards available in the US round and 55 available in the International round.
Gates Cambridge Scholarship in nutshell
LEVEL: Master and PhD.
DEADLINE: 13 October 2021 for US, 02 December  2021 or 06 January 2022 to internationals.
NUMBER OF SCHOLARSHIPS: 80 scholarships: 25 to US, 55 to internationals.
FINANCING: Fully Funded.
OPEN TO: All nationalities except UK citizens.
HOSTING UNIVERSITY: Cambridge University.
Eligibility
You can apply for a Gates Cambridge Scholarship if you are:
A citizen of any country outside the United Kingdom.
And applying to pursue one of the following full-time residential courses of study at the University of Cambridge: PhD, MSc, MLitt or One year postgraduate course.
Beside these aforementioned criteria, you must show :
An academic excellence.
An outstanding intellectual ability.
Reasons for choice of course.
A commitment to improving the lives of others.
And leadership potential.
What the Scholarship Covers
The Gates Cambridge Scholarship covers the full cost of studying at Cambridge. It also provides additional, discretionary funding.
Core components:
The University Composition Fee
A maintenance allowance for a single student: £17,848 for 12 months, for PhD scholars the award is for up to 4 years.
One economy single airfare at both the beginning and end of the course.
Inbound visa costs & the cost of the Immigration Health Surcharge.
Discretionary components:
The Gate Cambridge also considers applications for several types of additional funding on a discretionary basis:
Academic development funding : from up to £500 to up to £2,000, to attend conferences and courses.
Family allowance : up to £10,120 for one child and up to £14,440 for two or more children. No funding for a partner.
Fieldwork : you may apply to keep up to your normal maintenance allowance while on fieldwork as part of your PhD.
Maternity/Paternity funding : intermit your studies for up to 6 months and continue to receive your maintenance allowance during this time.
Hardship funding : for unforeseen difficulties.
Deadlines for Gates Cambridge Scholarship
US citizens and resident in the USA
Applications open: 02 September 2021.
Application deadline:  13 October 2021.
Application outcome: 01 December 2021
Scholarships offered: Late January 2022.
Scholarships acceptance: 72 hours after offer.
All other eligible applicants:
Applications open: 02 September 2021.
Application deadline: Dependent on your course, either 02 December 2021 or 06 January 2022.
Application outcome: February 2022.
Scholarships offered: Late March.
Scholarships acceptance: 72 hours after offer.
How to apply for the Gates Cambridge Scholarship
Before applying, you should thoroughly research your prospective course, including its requirements, deadlines, and supporting documents. Information on all courses available to study at the University of Cambridge are in the Course Directory.
You should submit your application through the Applicant Portal. Once you have selected your course in the Course Directory, click the Apply Online button to be directed to the Applicant Portal.
If you are interested in a PhD program, you need to discuss your research with a potential supervisor. To find and contact a supervisor, follow these steps:
Using the Course Directory, choose a desired program.
On your program's page, under "Key Information", click on "Course on Department Website".
Once you are on the program's website, look for "CDT board", "Contact", "Academic Team" (or anything similar). Generally, you'll find there an email address of a supervisor that you can contact.
If you are shortlisted for interview, you will have already gone through an incredibly competitive process. You will be invited for a 20-25 minute interview and, depending on where you are, you can interview either in person or by Skype.
If you have any inquiries about this program, you can contact the Gate Cambridge board on [email protected].
Check these related opportunities too: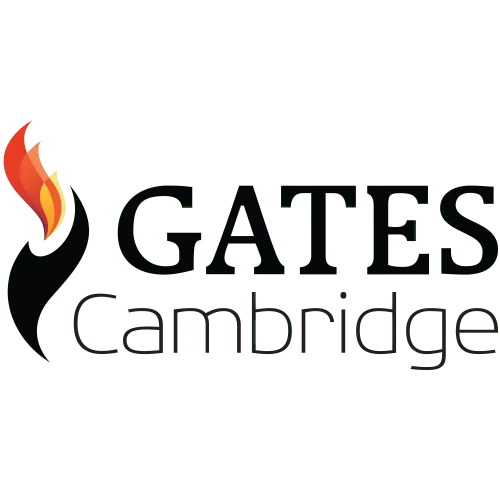 For more opportunities, feel free to follow us on Facebook and Twitter.
APPLY Course Directory FOLLOW US ON FACEBOOK FOLLOW US ON TWITTER