DEADLINE: September 22, 2021.
LEVEL : Master
OPEN TO : Specific
FINANCING : Fully Funded
FINANCED BY : McCall MacBain Foundation
UNIVERSITY : McGill, Canada
This post is also available in:

Français
The call for applications for the McCall MacBain scholarships is open until September 22, 2021, for admission in the fall of 2022. The program will fund any master's degree program taught at McGill University in Canada.
The McCall MacBain Scholarship is a full graduate scholarship that will provide students with the mentorship, interdisciplinary learning, and global community they need to accelerate their impact on the world.
This financial support will allow you to take full advantage of the opportunities available to you in this unique program. As a McCall MacBain scholar, you will not only benefit from financial support, but you will also actively participate in a diverse group of peers, mentors and advisors.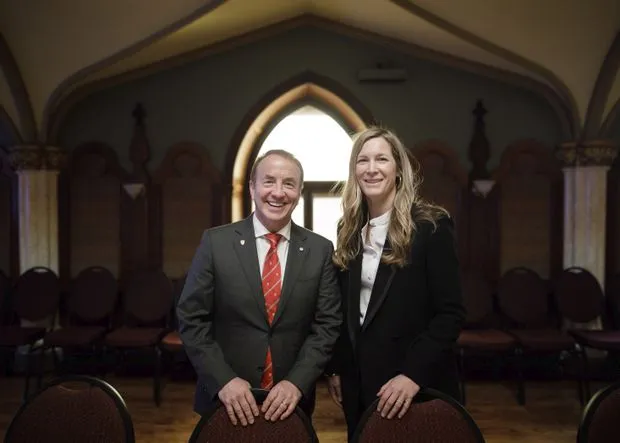 Benefits of the McCall MacBain Scholarships
Nearly 20 scholarships will be awarded under this program. The scholarship will cover:
Tuition and fees for an eligible master's or second-entry professional undergraduate program at McGill University.
A living stipend of $2,000 per month during academic terms.
In addition to its financial benefits, the McCall MacBain scholarships will give you the opportunity to :
Develop Your Leadership Skills.
Connect you with Mentors & Advisors.
Expand Your Knowledge.
Develop your understanding of yourself, others and the systems that affect us all.
As a McCall MacBain Scholarship applicant, you may be eligible for other scholarships.  Nearly 60 other scholarships will be awarded to applicants who distinguish themselves during the selection process: 30 Finalist awards of $10,000 each, for graduate studies at McGill University, 28 Regional awards of $5,000 each, for graduate studies at any public university in Canada.
Eligibility for McCall MacBain Scholarships
To apply for the McCall MacBain scholarships, the following eligibility criteria must be met:
You have Canadian citizenship, permanent residency, or refugee status in Canada,
You have a bachelor's degree, or are on track to graduate before August 2022,
You're interested in applying for admission to an eligible full-time master's or professional program at McGill University
Graduate certificates, executive master's programs, PhDs, joint degree programs, qualifying-year studies, and programs that take place outside of Montreal are examples of programs not covered by the McCall MacBain Scholarships.
Eligible Master's Degrees
The program is open to all master's degree disciplines taught at McGill University. For example: MA (Arts), MArch (Architecture), MATL (Arts in Teaching and Learning), MBA (Business Administration), MEd (Education), MEng (Engineering), MISt (Information Studies), MM (Management), MMus (Music), MPP (Public Policy), MSc (Science), MScA (Science, Applied), MScAPT (Science, Applied in Physical Therapy), MScAOT (Science, Applied in Occupational Therapy), MSW (Social Work), MUP (Urban Planning), LLM (Law), STM (Sacred Theology).
Explore all programs on the McGill Graduate Admissions website.
Second-Entry Professional Undergraduate Degrees
BCL/JD (Law), DMD (Dentistry), MDCM (Medicine)
How to apply for McCall MacBain Scholarships
Two applications must be submitted:
An online application for the McCall MacBain Scholarships (the "APPLY" button below). Applications close on September 22, 2021, at 4:00 pm EDT.
You must also apply for admission to an eligible McGill program. Please check the requirements and deadlines for the programs you are interested in. You will need to apply by the program deadline or by mid-December 2021 if you are selected for final interviews.
Do you have questions about this program? Write them at [email protected] You can also contact them on their Facebook, Twitter or Instagram pages.
APPLY OFFICIAL WEBSITE FOLLOW US ON FACEBOOK FOLLOW US ON TWITTER