This post is also available in:

Français
The VLIR-UOS is offering 180 fully funded Master scholarships to study in Belgium for the academic year 2023-2024. Thanks to this programme, students from 31 countries in Africa, Asia, and Latin-America can apply for a full scholarship to follow a Master's programme at a Flemish university in Belgium.
The VLIR-UOS (Flemish Interuniversities Council—University Development Co-operation) programme is one of the most important sources of academic and research funding and exchange available in Belgium (the other two ones are "ARES" and "Master Mind"). Its scholarship includes the course fee, air ticket, insurance, visa costs, and a monthly allowance to cover both living expenses and accommodation.
There are plenty of reasons why you should choose Belgium for your studies. The diversity of programmes offered, cultural wealth, dynamism of research and innovation… Undoubtedly, Belgium is the ideal destination for study abroad in Europe, and thousands of students the world over have already realised.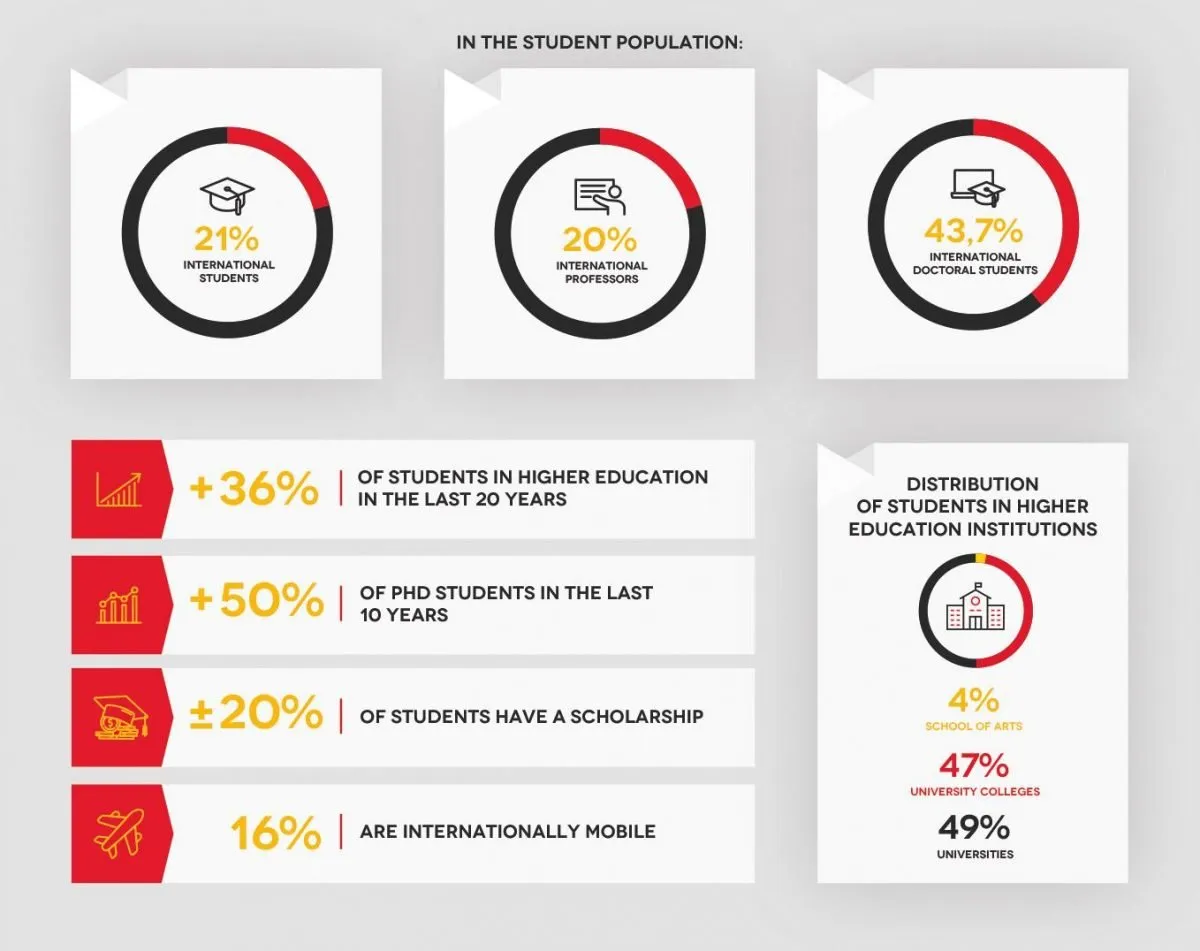 About VLIR-UOS Scholarships
DEADLINE: February-March 2023 (exact dates are below).
LEVEL: Masters.
FUNDING: Fully funded.
ELIGIBLE COUNTRIES: See below.
Which costs are covered?
VLIR-UOS scholarships covers :
Allowance of 1 150 euros per month;
Travel costs 150 euros (one-off payment);
Logistics allowance 850 or 700 euros (one-time payment);
Travel costs related to the program (one-time payment);
Insurance 40 euros per month;
Plane ticket (lowest fares) 1 ticket for Belgium, one ticket for the country of origin, economy class (per scholarship);
Standard tuition fees for full enrolment in a master's program (per academic year).
Eligible programmes
One year Master programme :
Two years Master programmes :
Eligibility criteria
You can apply for a VLIR-UOS scholarship if you meet the following conditions:
Nationality and country of residence: the candidate must be a national and resident of one of the following countries:

Africa: Benin, Burkina Faso, Burundi, Morocco, D.R. Congo, Ethiopia, Guinea, Cameroon, Kenya, Madagascar, Mali, Mozambique, Niger, Rwanda, Senegal, Tanzania, Uganda, Zimbabwe, South Africa.
Asia: Cambodia, Philippines, Indonesia, Palestinian Territories, Vietnam.
Latin America: Bolivia, Cuba, Ecuador, Guatemala, Haiti, Nicaragua, Peru.

Age: The maximum age for an applicant for the master's program is 35 for an initial master's and 45 for an advanced master's. The candidate cannot exceed this age on the first of January of the year of admission.
Professional background and experience: priority is given to candidates employed in academic institutions, research institutes, governments, social economy or NGOs, or who are aiming for a career in one of these sectors. However, masters candidates employed in the for-profit sector or newly graduated candidates without any work experience may also be eligible for the scholarship, depending on their motivation and profile.
How to apply for the VLIR-UOS Scholarships?
To apply for a VLIR-UOS scholarship, follow these steps:
Take a look at the different master programs available and learn more about them on their respective websites.
If you are interested in a specific programme, go to the website of the university organizing it and follow the instructions (the "How to apply" link above). Be sure to mention that you are also applying for a VLIR-UOS scholarship.
The VLIR-UOS board will receive the results of the selection of program organizers. Selected candidates will be contacted as well as the candidates on the waiting list by e-mail.
Do not apply for more than one master's program.
For questions, please contact : [email protected].